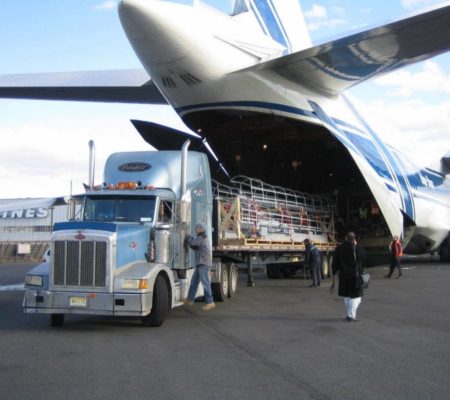 Airfreight is regarded as the fastest way of cargo delivery . Air carriage has its own advantages . One of the major assets is the maximal speed of delivery minimizing the transit time , which is a priority argument , especially in transit of perishable goods.
Another important airfreight feature is a very high safeguarding level , which allows to ensure security and complete safety for all air cargoes . This is an important factor in high-value and fragile cargo transit . There are also certain disadvantages , for instance : high freight rates , airport presence necessity and dependence on the weather conditions .
The transport and forwarding company "Cargo Trade " is able to arrange the forwarding of your cargo at the time convenient for you from any location on the Globe to anywhere , be it Israel, Indonesia , China , African or European countries , with all your requirements met within the time limit . Our employees' professional approach towards performance of the tasks is the guarantee of quality of the delivery of your cargo throughout the whole route up to the final destination.