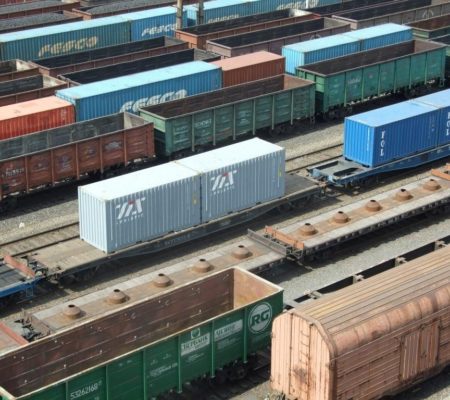 "Cargo Trade" offers the complete set of railway freight services . The company is working hard on improving the quality of its services . "Cargo Trade" has sufficient expertise to provide railway cargo forwarding on a professional level .
After the cooperation agreement has been concluded , the customer becomes free from fulfillment the tasks which the forwarder will assume . A team of professionals will fulfill their obligations for railway cargo forwarding on term and at high quality level. The company undertakes obligations for transit , handling , storage and delivery at the notified address precisely on time .
"Cargo Trade " will arrange the issue of all necessary documents in accordance with the legislation in effect . Railway forwarding is made for wagons , containers and other railway rolling stock.